Document Creation Anytime, Anywhere
ActiveDocs Opus is designed from the ground up for user-driven document creation through a web browser, so straight out-of-the-box it's a natural fit for anytime, anywhere document creation from the iPad.
With ActiveDocs Opus from the iPad, users in any business from legal to engineering, from human resources to property inspections, from sales to financial services, can generate quality compliant documents anytime, anywhere by completing a smart, wizard-driven, data-connected, self-validating, question-and-answer session... all on the iPad.
Users don't need to be tied to the desktop - or the laptop - to create documents. iPad's connectivity and ActiveDocs Opus' exceptional usability make real-time document generation a reality for client visits, site visits, home visits, inspection reporting, sales consultations... and back in the office too.
STEP 1 - Select Document Type
A selection of templates denoting the available document types is displayed to the user, based on the user's security settings.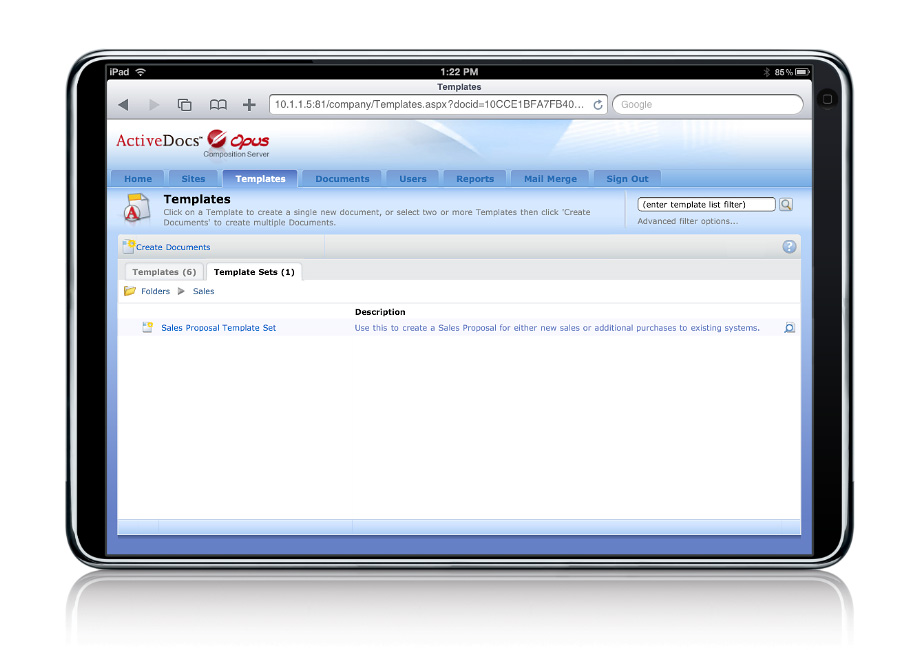 STEP 2 - Invoke The Document Wizard
The ActiveDocs Opus Document Wizard is invoked by clicking on the required template.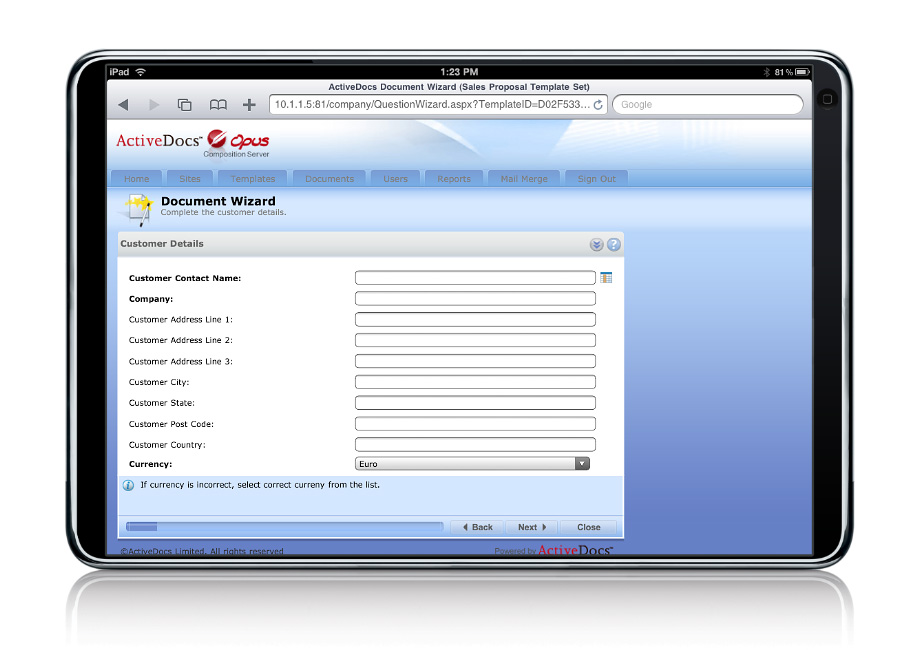 STEP 3 - Questions and Answers
The wizard prompts automatically for the information required to complete the document.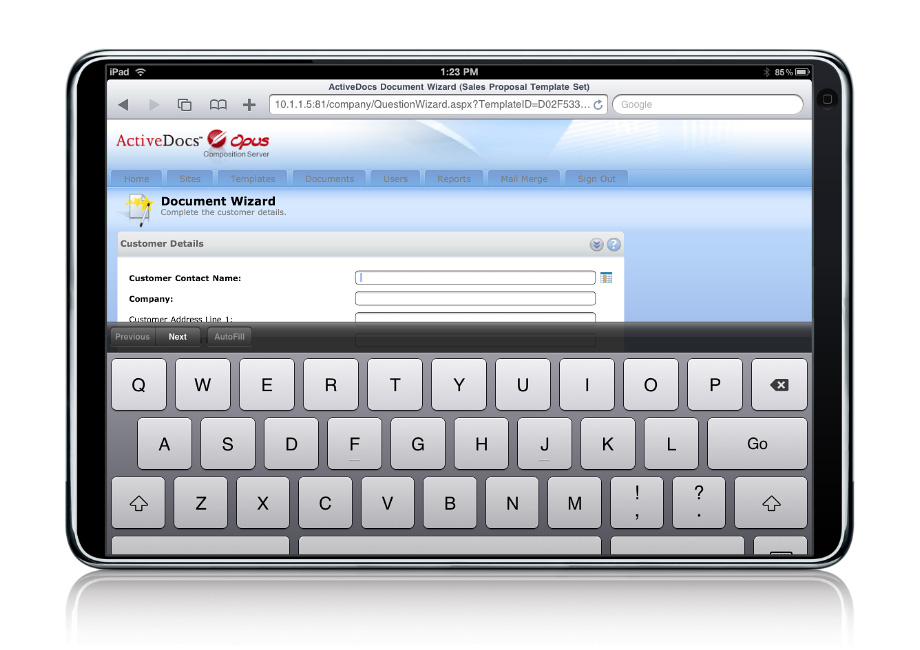 Information may be entered from the keypad or drawn from existing data sources.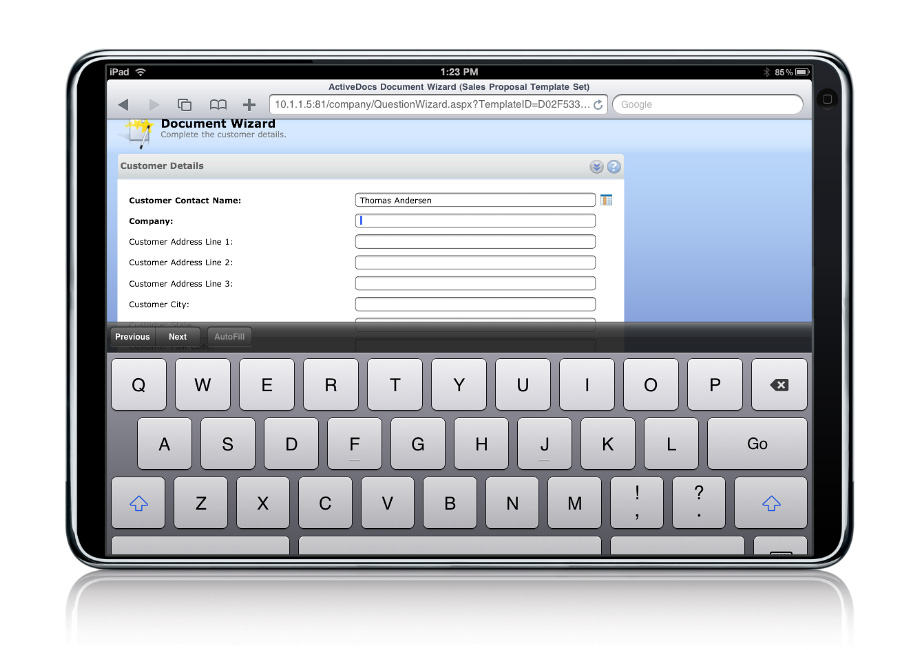 Drop-down lists, dates, text, numbers, radio buttons, optional or mandatory items, and built-in validation, help to ensure right-first-time accuracy.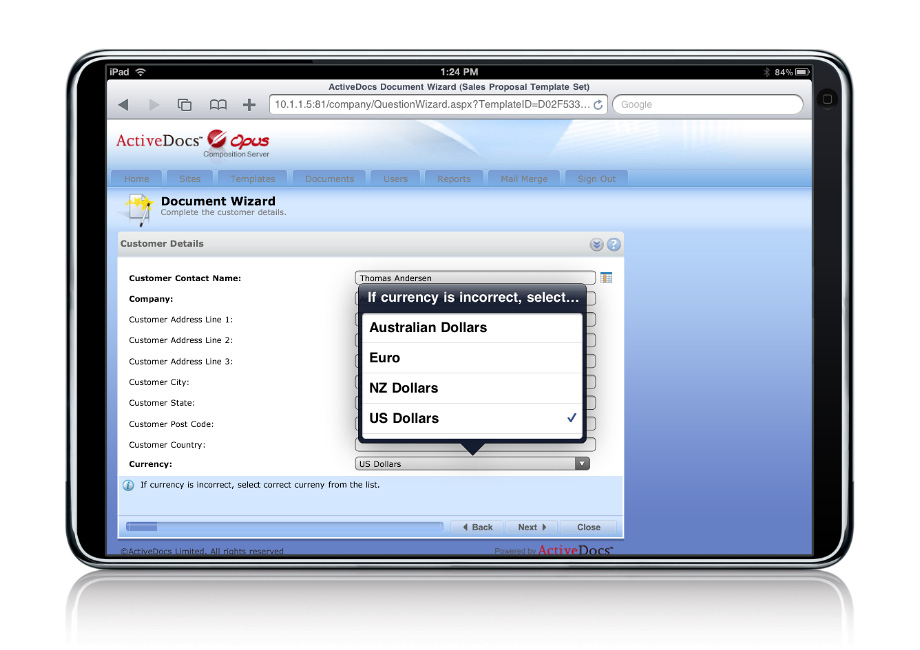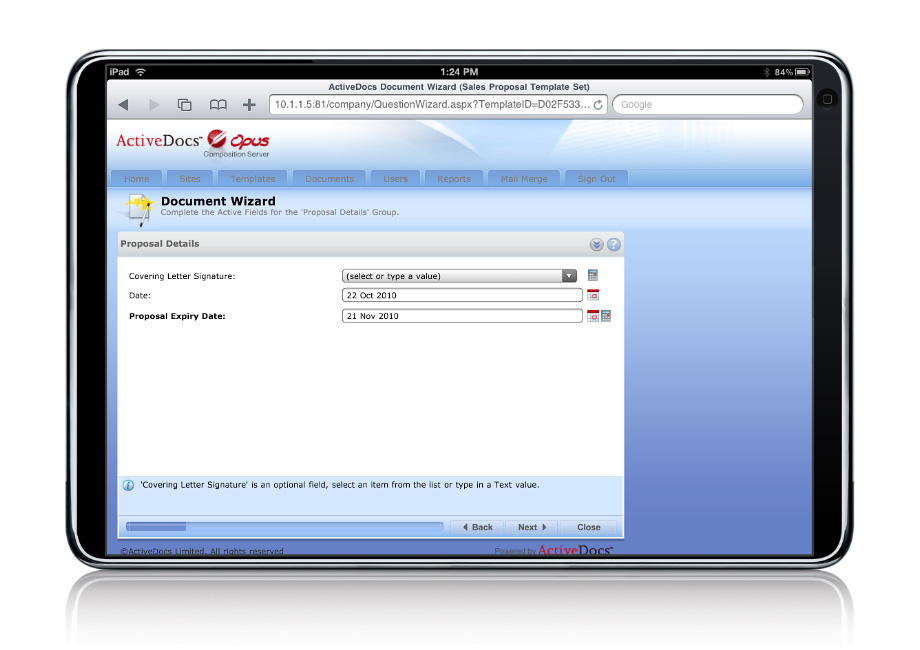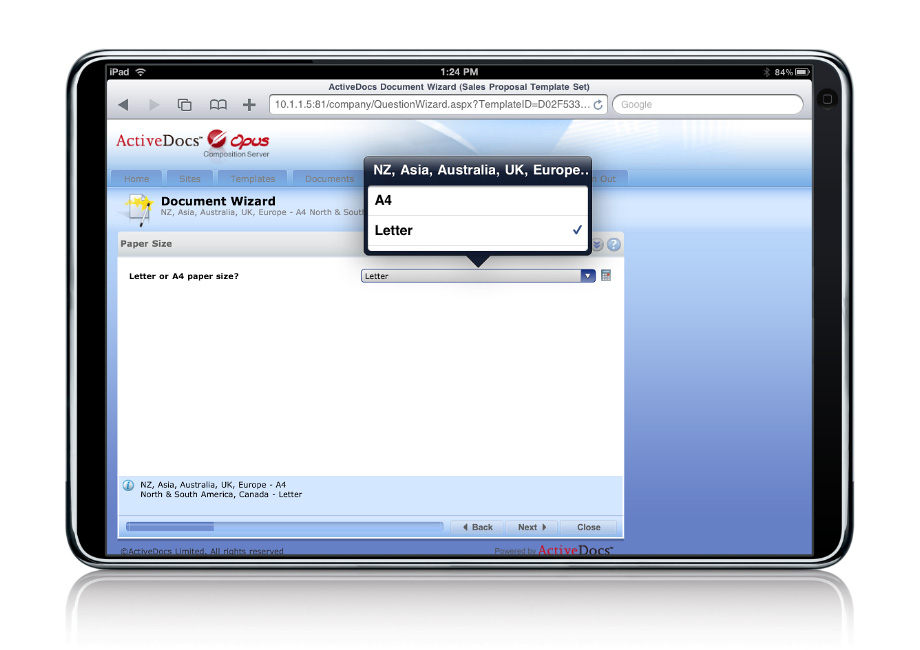 STEP 4 - Completing the wizard
At the completion of the wizard, the document is ready to create. A customized document name can be generated automatically.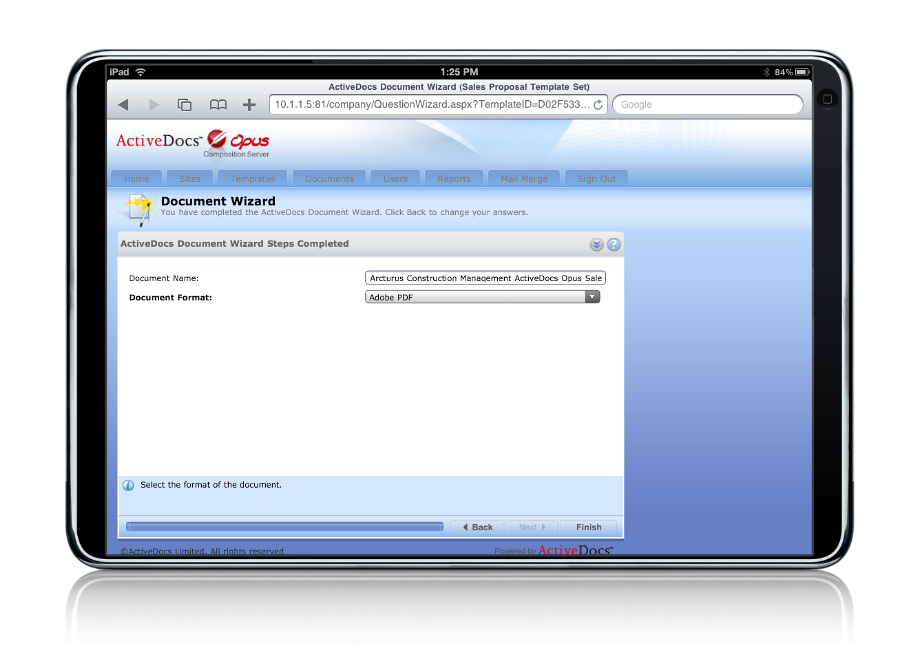 User permissions may allow selection of a specific output format, or a single standard format may be specified. PDF is often selected for portability.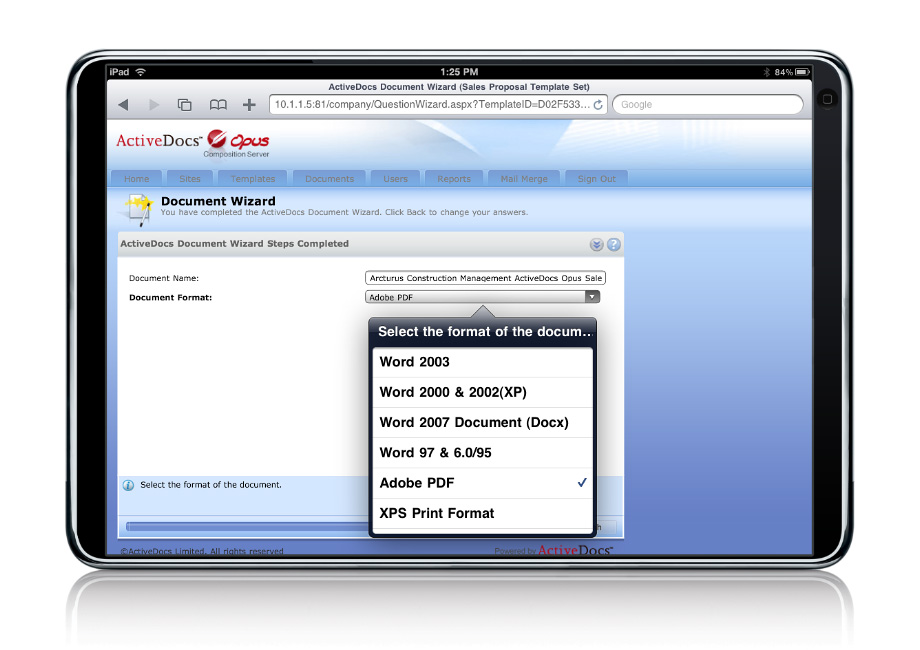 The document is assembled in moments.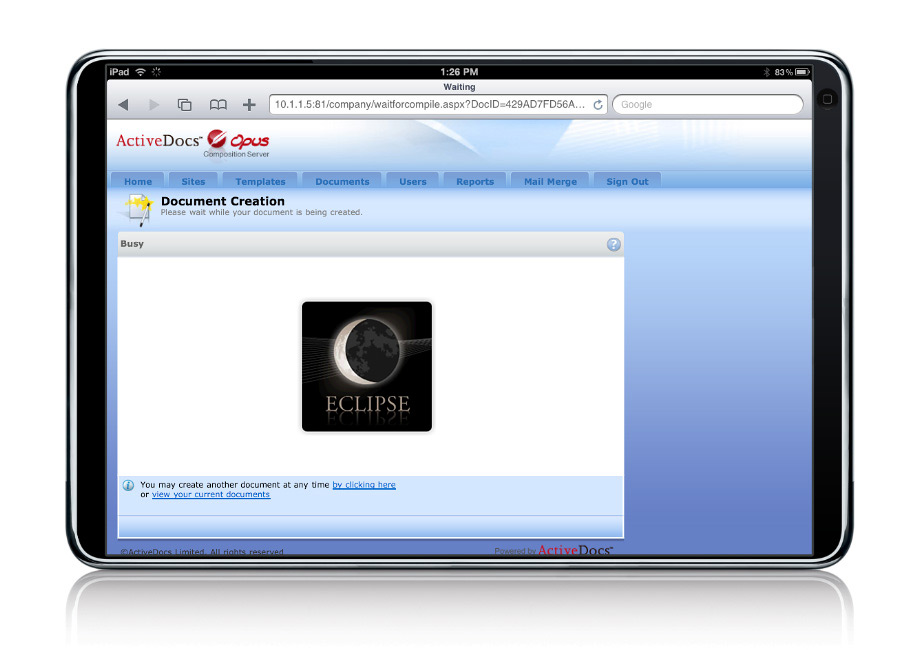 STEP 5 - The Document
The assembled document is available from the Documents web page.
Clicking on the document's name allows this PDF document to be opened or copied.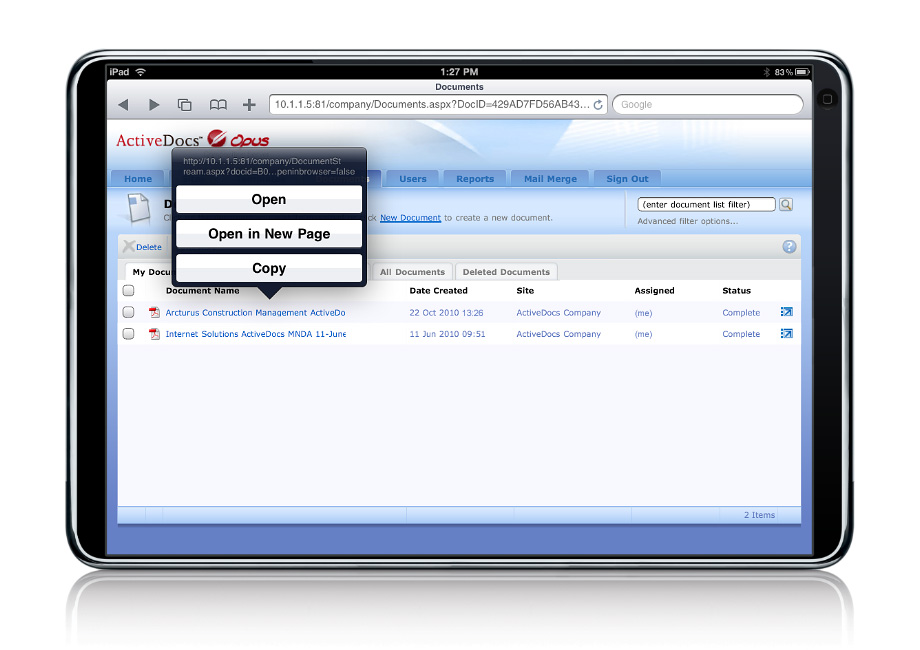 This PDF document is open for viewing directly on the iPad.