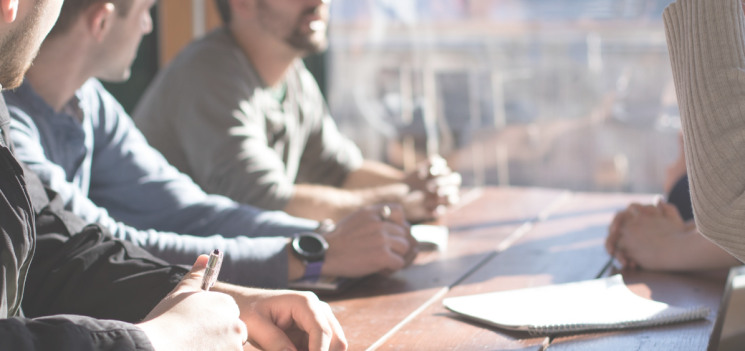 From 25 years' experience, we know that hands-on training in your own environment is the most reliable way of laying down the groundwork for your document automation project. Investing in your team's skillset is a brilliant way to make sure they can build and maintain your solution confidently.
Each of our training courses is developed with care to make it the best learning experience for your team. Our experts will work with you through our tried and tested program to ensure you gain the skills and expertise you need to thoughtfully deploy and maintain your solution.
"This training has been awesome."
Core Designer Training
The quickest and most comprehensive way to kick-start your template design.
Core Designer Training is a must-do for business users who want to create beautiful templates. It offers a thorough, hands-on introduction for Template Designers and Administrators. You will learn how to design and deploy templates rapidly, thoughtfully, and successfully. We will share with you how to design your solution for efficiency and long-term in-house maintenance. Our trainers will take you through a carefully put-together program, and answer any questions as they arise.
We can deliver your Core Designer Training as an immersive four- or five-day event at your premises, allowing maximum interaction, feedback, and opportunities to discuss your own design directions, or remotely in four or five trainer-led online sessions.
Advanced Designer Training
Created with seasoned template designers in mind, Advanced Designer Training will build on your existing knowledge, guiding you through the more intricate aspects of using ActiveDocs. Our experienced trainers will share advanced expertise and best practices, as well as letting you in on some handy tips and tricks.
To participate, it's essential that you have already completed Designer Training, and have had the opportunity to use ActiveDocs Opus for at least six months. Best suited to smaller groups, Advanced Designer Training is an opportunity for deep, focused learning, and discussion with other designers.
Composition Server Training
Aimed at systems administrators, this training is delivered alongside your system installation.
We will cover everything you need to deploy your ActiveDocs solution securely and efficiently, from concepts and planning to configuration and customization. We will discuss your solution, and answer any questions you might have.
Composition Server Training usually takes about three hours, and can be delivered on-site or remotely at a time that works for you.
Solutions Studio Training
Our experts will make sure the finer details of your ActiveDocs implementation, including system integration and custom development, are covered.
Solutions Studio training covers the particulars of our API and how to make the most of it within your architectural landscape. It is hands-on and technical, and complements Core Designer and Composition Server Training, giving you all you need to fully automate or customize your solution.
This training is intended for software developers and solution architects – the course material we will lead you through is focused on writing code and running solutions. As with all of our training, Solutions Studio training can be delivered whenever and wherever suits you best.
Build Your Own Training
Are there particular areas that you would like to explore in more detail? We can create and deliver bespoke training especially for you, with a program designed around your specific requirements. Just let us know what you need!
Get in touch with us to discuss your training needs!Be brilliant with ActiveDocs.