Are you starting an implementation or migration project? ActiveDocs can help every step of the way. Starting with the review of your requirements, existing processes, documents, and templates, we will work with you to devise a solution and plan a successful implementation to meet your timeline and requirements.
Implementation Advantage
We have worked on a number of large implementation and migration projects over the past 25+ years. Based on our experience, we know how and when to best deploy automation as part of the migration process to shorten implementation timelines and effort. Conversely, we know when it's best to rely on the expertise of our clients and our technical staff to get better results.
The best preparation is reviewing what you have. Non-automated documents, templates, existing document creation processes, or a legacy solution can provide the starting point for a typical implementation procedure.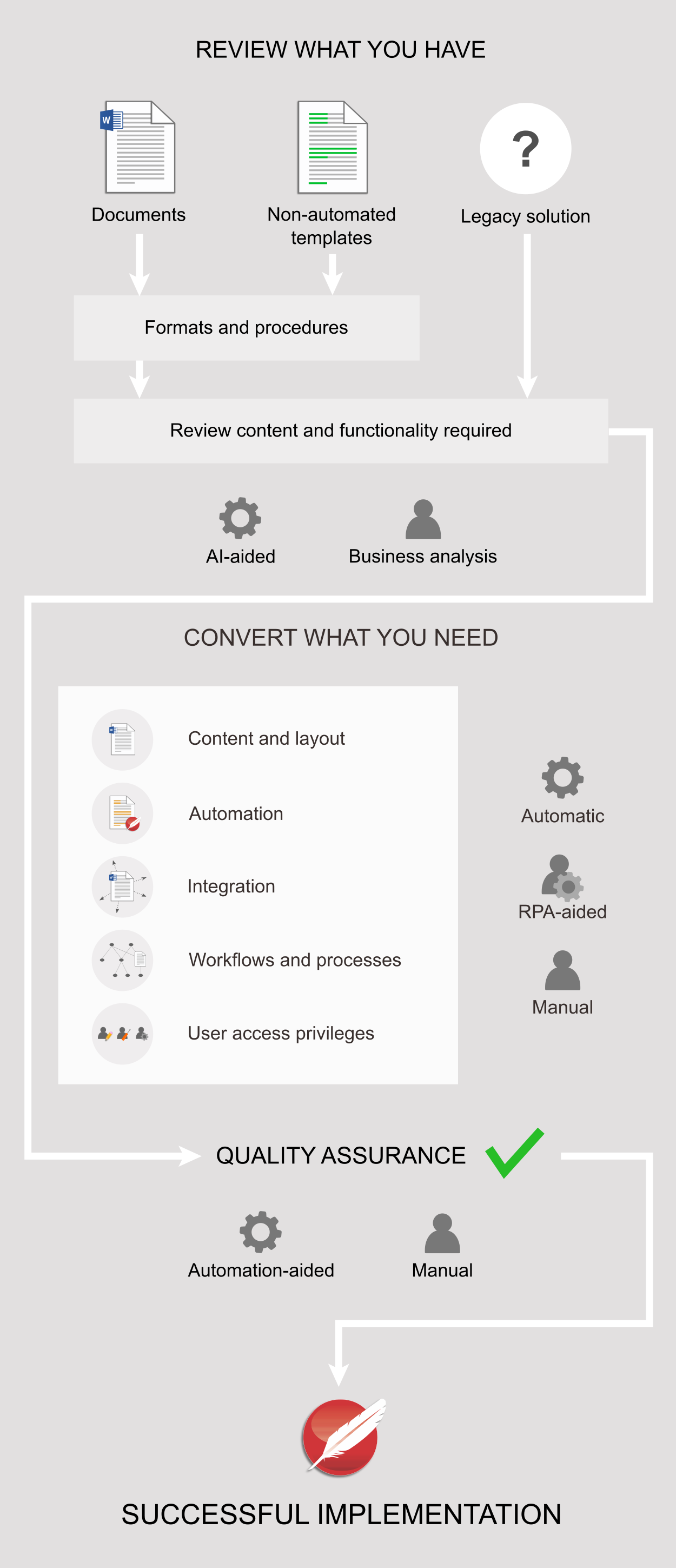 Typical Implementation Procedure
How does it work?
Successful implementation and migration starts with a number of considerations regarding the existing body of documents, templates, and the associated process knowledge. These can be generally grouped into five areas: