The truth is technology has become a huge part of our daily lives. With computers, phones, and smart remotes, things will and do go wrong that we are unable to fix ourselves.
Having worked many years on both sides of tech support, I found that how the end user communicates their issue is critically important to a quick resolution. End users are now more computer-literate than ever before. They can use that to help make the support experience better.
In most support cases, you can help us help you.
The ActiveDocs Support Team considers support to be an integral part of our product. We pride ourselves on delivering an outstanding service to every one of our clients.
Our support team is responsive and agile to give you the quickest, most efficient guidance, whenever you need it.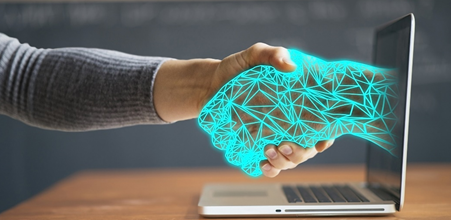 By following the suggestions below, you will provide specific details about your problem. This is key to getting your support request solved quickly.
Before submitting a case to ActiveDocs Support, check out these options:
Our help files are quite comprehensive and provide a good basic understanding of the product. For Designer issues, look at the Help files in ActiveDocs Content Manager. For server-related issues, check out the Administration Help file in the ActiveDocs Composition Server.
Browse the Knowledge Center to see if we have already answered your question.
If you need to refresh your knowledge around a particular task, check out the training videos in our e-Learning Center.
It's a good idea to follow Support case protocol:
Use our email support@activedocs.com to start a new case for your company. This is the single point-of-contact for all ActiveDocs Support issues, allowing all information to flow through one central location.
Always create a new case for new issues. Opening one case at a time will help to avoid confusion and missed tasks.
When you want to add something to an existing case, please reply to the email you get from Support to avoid opening a new case.
What to include in your email to Support when you open a case:
Document the steps that need to be taken to recreate the issue.
Let us know if this is an urgent situation. i.e. the ActiveDocs server is down.
Include screenshots and video recordings of the issue.
Let us know when you first noticed the problem.
Send the ActiveDocs logs from the workstation and/or server.
Include the version of ActiveDocs you are using in your environment.
If the issue is MS Word related, the version of Word is helpful.
Opening a case with as much detail as possible really speeds up the process and eliminates frustration. Simply documenting the steps that produce the issue, and then adding the details about your environment, can help us identify the right solution.

Following up on your case:
If possible, try to follow up with us on cases within 24 hours of us replying so we can keep the progress moving forward on your case. If we have solved the problem, please let us know so we can close the case as solved.
There are times the Support Team is swamped. If you don't hear from us promptly, please reach out to us using the same email thread. We don't bite, promise!
Support is an integral part of any software experience.
Having an expert readily available saves time and money. While the experience may not be as enjoyable as your morning coffee, following the tips above can make this process much smoother.
As a current ActiveDocs Software Assurance customer, you can get support right now. We aim to respond within two hours, and guarantee to get back to you within 24 hours. We look forward to working with you, and helping you get the most out of our software.