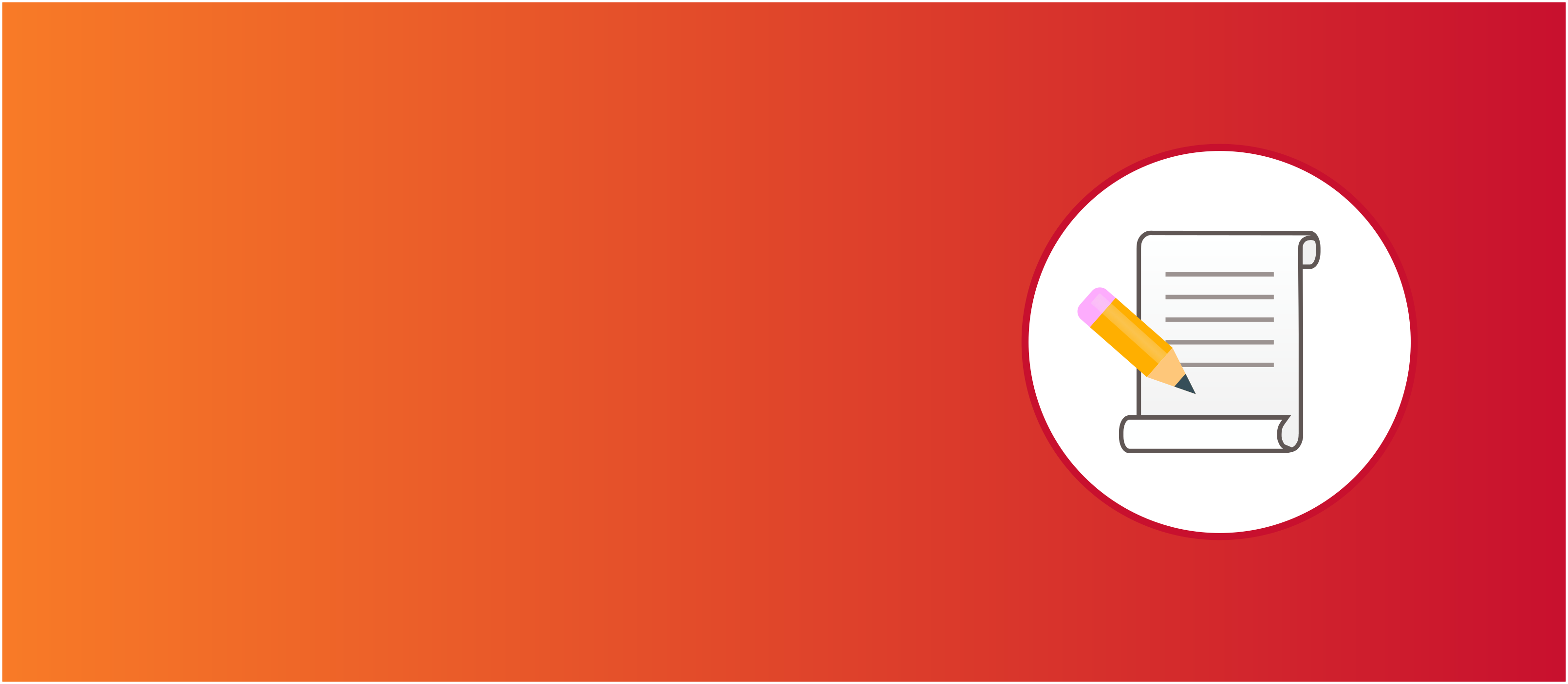 ActiveDocs provides a comprehensive set of features to support enforcement of compliance and auditing.
Enforcement of Compliance
Organizations require reliable management control and application of internal control measures as the first line of defense in the landscape of regulatory demands and company policy requirements. ActiveDocs supports this first line of defense with the following compliance enforcement features: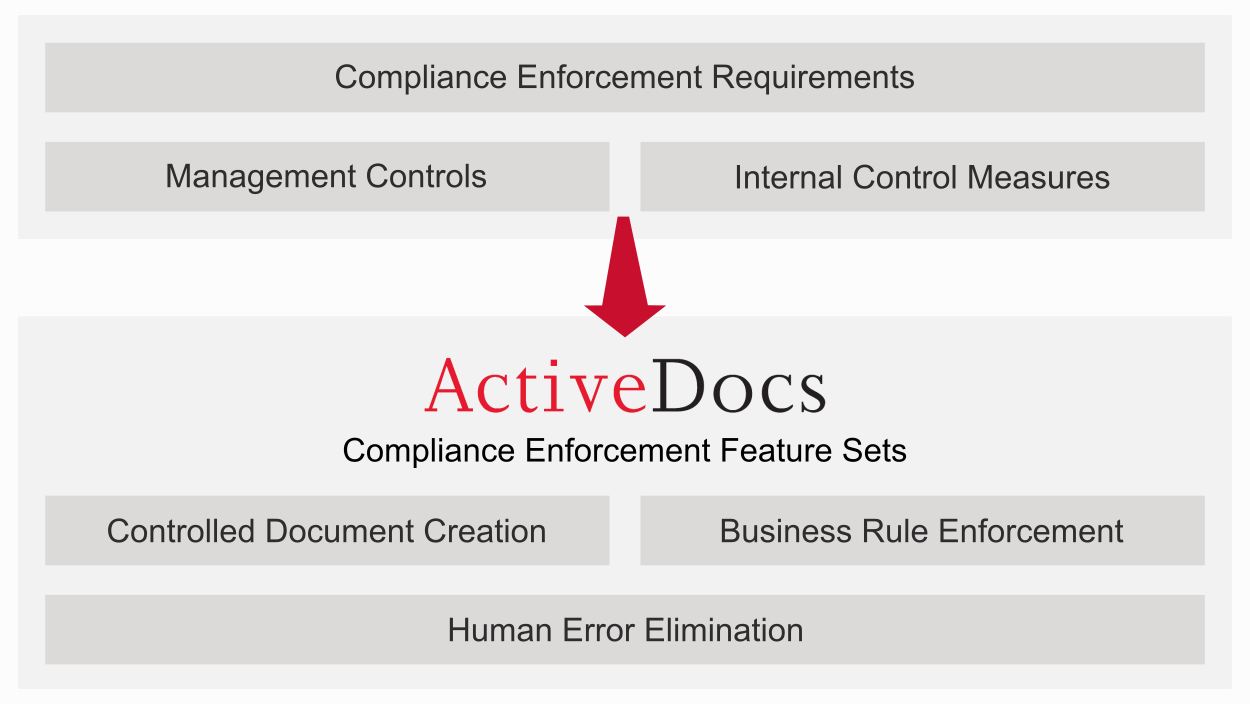 Controlled document creation
Managing privileges within ActiveDocs, organizations can define who can create documents while enabling use of only the approved, latest, and appropriate communication templates.
You can accurately define who can contribute to each phase of the creation process by segregating document and content creation duties. An employee may input a basic set of data where required, and then re-assign the document to another person to continue the process. Once the document, content or communication has been assembled, it may require approval. ActiveDocs enables strict control and definition of the duties of each person involved in the process to eliminate gaps in the process and prevent any unwanted cross-over of responsibilities.
Business rules enforcement
Our Rules Engine provides the ability to define simple and intricate rules, and apply them easily across many aspects of the processes that are automated in ActiveDocs. This could be insertion or exclusion of clauses and content from documents, selection of Templates used for document creation, conditional data validation criteria, rule-driven selection of delivery channels, the ability to select the most suitable approvers, and many more rule-driven features.
Human error elimination
Automating document and content processes with ActiveDocs can eliminate the risk of introducing human error. The tasks of the knowledge workers who create documents can be aided by Templates that contain the appropriate content, and map the data and business logic to ensure that the creators' decision making is constrained to the boundaries defined by the organization. Alternatively, the processes can be fully automated and integrated by utilizing the Automated Document Production and Solutions Studio modules.
Compliance Control and Auditing
ActiveDocs assists the middle and senior management of organizations with control and auditing of compliance with its features in the areas of template management and compliance auditing, security of data and documents, quality management, and internal audit.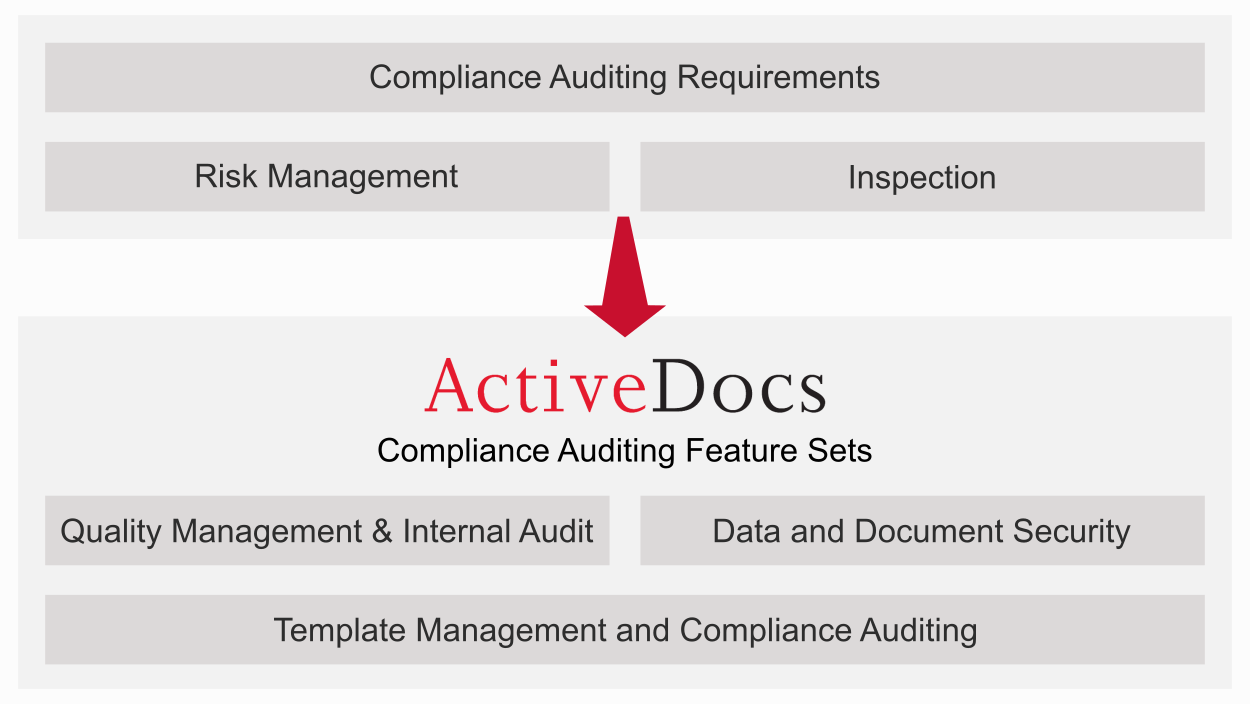 Template Management and Compliance Auditing
Our Template Management and Compliance Auditing module provides control over the output parameters of documents and other communications already in pre-production environments. This results in reduction of the risk of incorrect or incomplete communications being released. Approval workflows can be applied on Templates that contain business logic, content inclusion and exclusion rules, data utilization options, user input collection parameters etc. This makes it possible to test all automation parameters prior to releasing the solution to its end-users.
Security of Data and Documents
Our Data View functionality enables strict control over which data is available to both end-users and Template Designers. Template Designers in non-production environments can be granted access to suitable test data while the Templates that have been migrated into a production environment may be automatically connected to live data, and only show the data that needs to be made available to the specific user. Our Data View Web Service provides additional in-depth data access tracking and auditing capabilities.
The Document Management and Delivery module can automatically file and deliver produced documents and communications to the recipients and storage locations. Access to documents is controlled by user privileges with high granularity. This control of delivery and access management greatly reduces the risk of communications being delivered or made accessible to persons without the required entitlement, both internally and externally.
Quality Management and Internal Audit
Reporting makes it easy to utilize metadata about the automated processes in quality management and internal audit. The data can be displayed and reported on in many of the customizable built-in Reports, and additional custom Reports can be created. Organizations often choose to integrate the data provided by ActiveDocs into their existing Quality Management and Internal Audit software platforms.
This provides decision makers with an accurate, up-to-date, data-driven representation of the automated processes.
Strengthening your organizational defenses
The ActiveDocs compliance feature set enables organizations to meet the rapidly evolving requirements posed by changes to legislation and demands in the changing business environment. The desired behavior with regard to compliance demands can be defined by business users and doesn't require in-depth IT knowledge. This helps organizations respond quickly and maintain compliant status.